Homeopathy - Like Cures Like
Hahnemann recognized that many natural products produce pharmacological or toxicological effects, which he refers to as symptoms. He believed that substances that produce symptoms similar to a given disease should be used to treat that disease.

Homeopathy - A Scientific view
Homeopathy, from Greek homoeo (meaning similar) and pathos (meaning suffering) is a system of medicine based on treating like with like. The same principle is widespread in mainstream medicine, the most notable examples being antidotes and vaccines. However, Homeopathy takes this premise a step further: if my symptoms produce an effect on me similar to a tarantula's bite, then tarantula venom would be my homeopathic treatment.
The curative power of medicines, therefore, depends on their symptoms, similar to the disease but superior to it in strength , so that each individual case of disease is most surely, radically, rapidly and permanently annihilated and removed only by a medicine capable of producing (in the human system) in the most similar and complete manner the totality of its symptoms, which at the same time are stronger than the disease. Hahnemann (Organon, sixth edition).
The theory that like can be treated with like can be traced back as far Hypocrites (468 -377 BC), but it wasn't until the work of Samuel Hahnemann (1755-1843) that the theory developed into a usable practice.
Hahneman's provings consisted in giving doses of various substances to both himself and his healthy volunteers, and noting the effects in detail. For safety reasons, the substances taken were very dilute, and it is here that Hahnemann chanced upon one of the more puzzling aspects of Homeopathy. The more dilute a homeopathic medicine is, the more effective it is in treating illness.

Hahneman's work was continued by James Tyler Kent in 1877-78. Kent's interest in Homoeopathic medicine was prompted by his wife's serious illness, which failed to respond to any other form of medicine available at the time. Kent's position as Professor of Anatomy (at the American Medical College, St. Louis) placed him perfectly to observe the effects of substances in precise detail. Kent's research into Homeopathy became his life's work, and he conducted provings on some 650 materials, observing over 64,000 symptoms. Even today, Kent's is still the most widely used repertory in Homeopathy.
As every disease ... consists only in a special, morbid, dynamic alteration of our vital energy (of the principle of life) manifested in sensation and motion, so in every homoeopathic cure this principle of life dynamically altered by natural disease is seized through the administration of medicinal potency selected exactly according to symptom-similarity by a somewhat stronger, similar artificial disease-manifestation. By this the feeling of the natural (weaker) dynamic disease-manifestation ceases and disappears. This disease-manifestation no longer exists for the principle of life which is now occupied and governed merely by the stronger, artificial disease-manifestation. This artificial disease-manifestation has soon spent its force and leaves the patient free from disease, cured. The dynamis, thus freed, can now continue to carry life on in health.
Hahnemann's words:
Homeopathy - Treating the Whole Person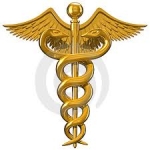 Homeopathy is a holistic medicine; in other words it aims to treat the whole person. It may seem unusual to those used to allopathic (conventional) medicine, where one medicine is taken for a skin complaint, another for a headache, and yet another for sleeplessness.
If you use the remedy finder frequently, you may find that one particular remedy comes up time and time again for your complaints - however diverse they appear to be. For example, in testing the online remedy finder, on my own symptoms ranging from insomnia, headaches, to stomach complaints, Phosphor was frequently the suggested remedy. There is something in my nature, underneath any passing symptoms, which is akin to Phosphor.
A common cold, for example, is one virus which produces a myriad of effects, subtly different in different people. Different people with a cold caused by the same virus may exhibit different symptoms. It is for this reason that each case should be assessed by close and careful analysis of all the relevant symptoms.
Effective Homeopathy - Finding the Simillium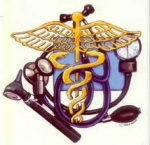 The Similium is the single substance which if given to a healthy person would produce exactly the same symptoms as exhibited by the patient.
In addition to the range of symptoms which must be included in a case to find the right homeopathic remedy, precision is also important. For example there are nearly 5,000 headaches in our symptom database; a different remedy may be prescribed depending on when symptoms occur, the type of pain, where in the head it is, what may have bought it on, what other symptoms are experienced, etc.
Why use Homeopathics?
Homeopathy is the second most widely used system of medicine in the world. Its growth in popularity in the world has been around 25 to 50 percent a year throughout the last decade.

This success is fueled by several factors:
Homeopathy is extremely effective. When the correct remedy is taken, results can be rapid, complete and permanent.
Homeopathy is completely safe. Even babies and pregnant women can use Homeopathy without the danger of side effects. Homeopathic remedies can also be taken alongside other medication without producing unwanted side effects.
Homeopathy is natural. Homeopathic remedies are normally based on natural ingredients.
Homeopathy works in harmony with your immune system, unlike some conventional medicines which suppress the immune system. (For example, cough medicines suppress the cough reflex, which is your body's attempt to clear the lungs)
Homeopathic remedies are not addictive - once relief is felt, you should stop taking them. If no relief is felt, you are probably taking the wrong homeopathic remedy.
Homeopathy is holistic. It treats all the symptoms as one, which in practical terms means that it addresses the cause, not the symptoms. This often means that symptoms tackled with Homeopathy do not recur.